Do you give yourself enough Tender Loving Care? Flip the script and think about LTC instead - Plus KIRC is on the move!
WE'RE MOVING and you are invited to the housewarming!

Hello KIRC family!
We're going to kick things off in this update with some big and exciting changes coming to Keeping It REAL Caregiving.
We're Moving
A HUGE thank you to Facebook Bulletin for creating such an impactful platform to help Keeping It REAL Caregiving reach so many of you.
I started KIRC in March, 2021, by creating a website to build a unique space for family caregivers! Several months later we joined Bulletin to connect with even more of you.
But soon, our home here on Bulletin will be going away. The great news is that Keeping It REAL Caregiving is NOT going away and will still be here for you!
What does that mean? Get ready for our growing tribe and the variety of content to be housed 100% at the Keeping It REAL Caregiving website.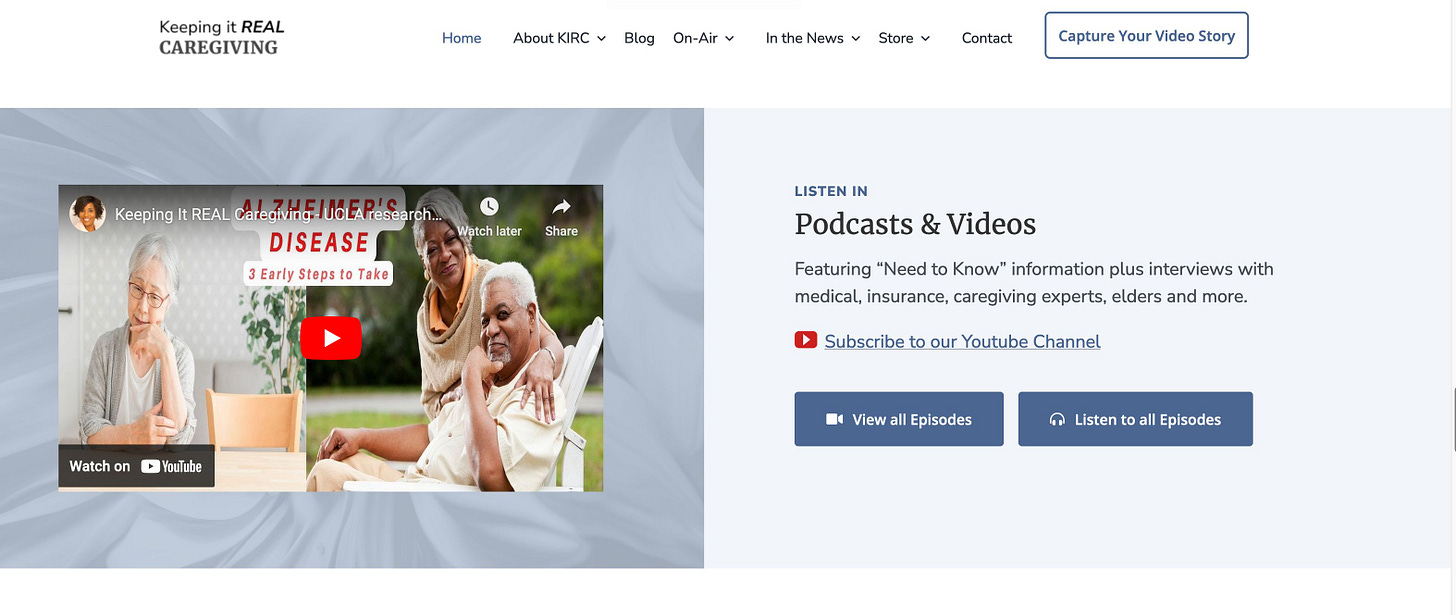 We're making it even easier for you to find our library of information including stories, resources, Sunday Coffee Chats, videos, community events and more all in one place - how cool is that?
I'm super excited to invite all of you to continue on this journey with me.
This evolution means:
If you are a subscriber to KIRC you'll still get regular updates straight to your inbox, coming directly from the Keeping It REAL Caregiving blog.

Premium Supporters will receive a notice from Facebook in the coming days/weeks regarding your subscription fees and refunds. (Thank you for those of you who financially supported this effort).

At the Keeping It REAL Caregiving website, you'll have access to a dedicated page featuring the Caregiver of the Month.

You'll be able to tap into the KIRC social media feeds and news from around the web and the world of caregiving.

Have a personal story you want to share? Then Keeping It REAL Caregiving wants to hear from you! You'll be able to submit your information in an easy to follow format. More details to come.

In our store, you'll find products and services which you might find helpful in your role as a caregiver.

As we continue to grow, we will be able to form an even more robust and supportive community dedicated to helping each other, raising awareness and learning about advocacy efforts.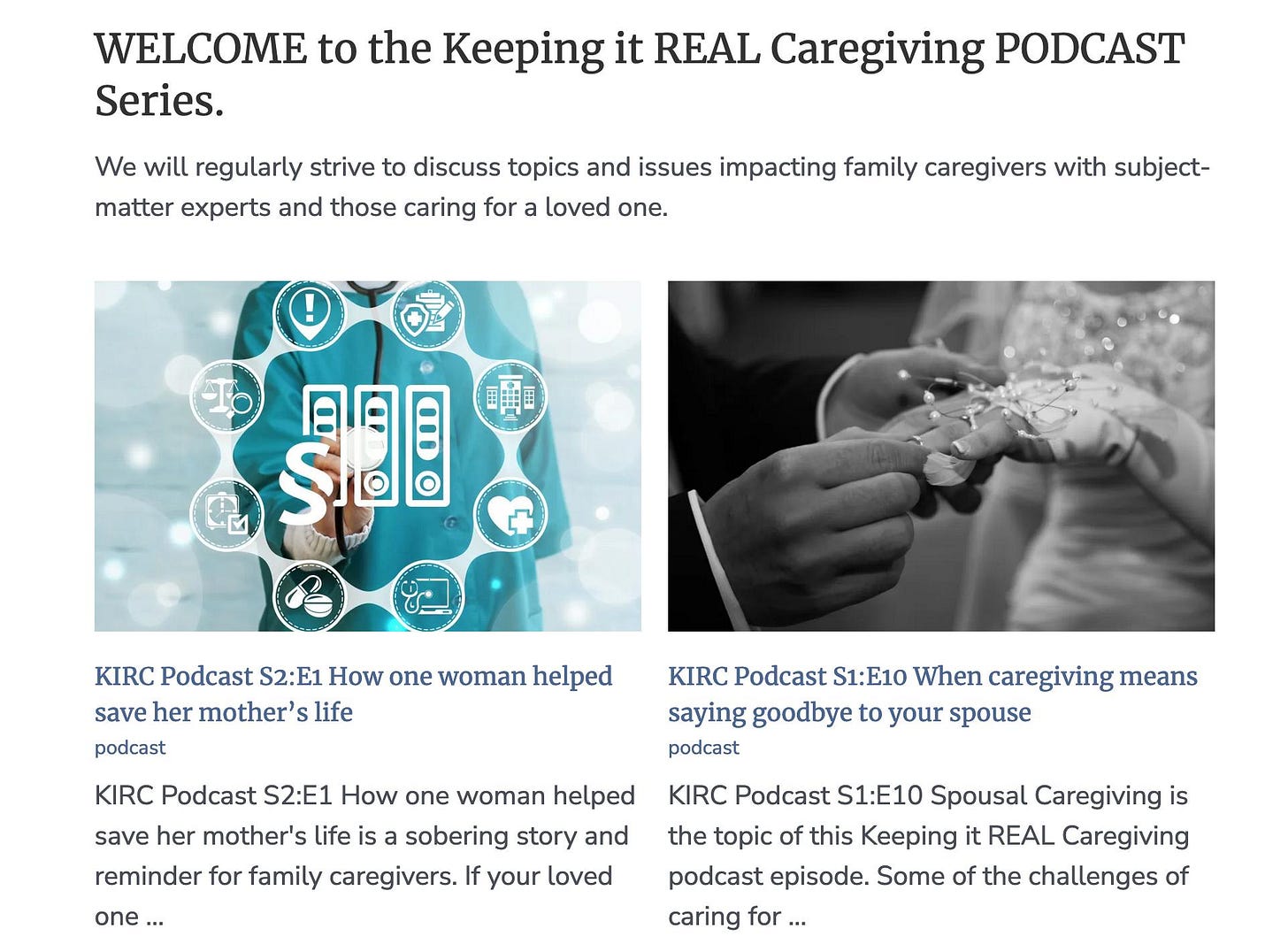 I'm so excited for this next chapter and I'm looking forward to having you continue on this journey. Stay tuned...
LTC: What you need to know about long term care
Caregivers often talk about self-care. That means the subject of TLC, tender loving care, comes up.
But what about LTC? Long term care? Specifically for insurance?
Our latest Keeping It REAL Caregiving Sunday Coffee Chat and Support Session took a deep dive into this topic.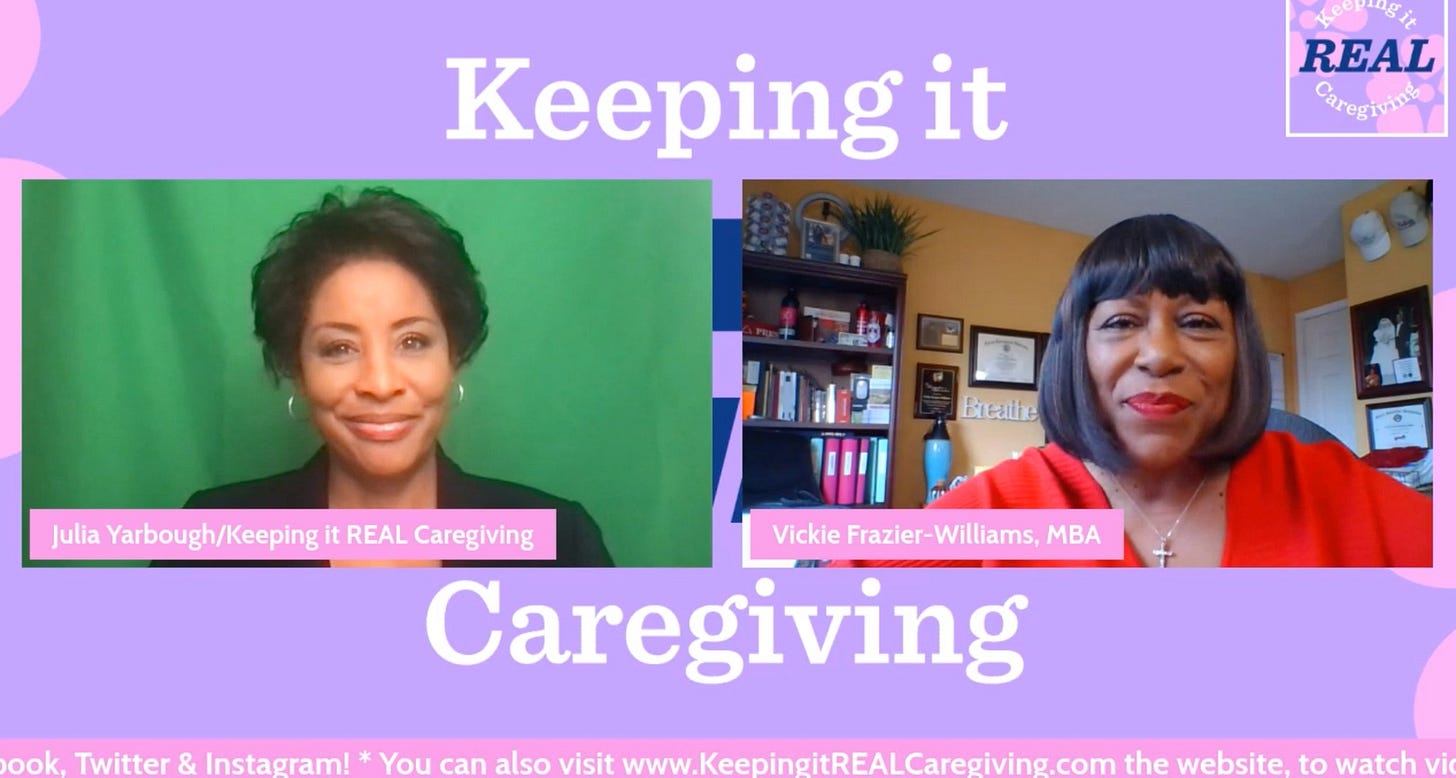 Julia Yarbough and Vickie Frazier-Williams: KIRC Sunday Coffee Chat and Support Session/Long Term Care Insurance
If you missed it, don't worry. You can catch the show here.
We ran through some of the big news of the week from the world of family caregiving.

We talked about the positive impact our voices are making in contributing to state policy (California Master Plan for Aging).

Our special guest laid out all the reasons we should be thinking about long term care insurance. Not just for a loved one we are caring for, but for ourselves!
As a family caregiver, I experienced the hurdles and challenges of needing to navigate my career while also taking care of my aging mother. I give thanks each day that I had purchased a long term care insurance policy for my mother long before her decline from age and health issues.
Why is it important to understand this? If an individual experiences mental and or physical decline, they may need help with what are known as Activities of Daily Living (ADL's). As laid out from the National Library of Medicine:
Basic ADLs
The basic ADL include the following categories:
Ambulating: The extent of an individual's ability to move from one position to another and walk independently.

Feeding: The ability of a person to feed oneself.

Dressing: The ability to select appropriate clothes and to put the clothes on.

Personal hygiene: The ability to bathe and groom oneself and maintain dental hygiene, nail, and hair care.

Continence: The ability to control bladder and bowel function

Toileting: The ability to get to and from the toilet, using it appropriately, and cleaning oneself.
This means as a caregiver, you may be providing this care 24/7 or it could mean your loved one is unable to be left alone for any stretch of time.
What if something happens to you as you age? An accident? An illness? Have you thought about who would care for you if needed help?
The long term care insurance policy I had in place for my mother provided just enough financial assistance to allow our family to hire and pay for additional in-home care for my mother.
Once her decline advanced to where we had to make the tough choice of moving to an assisted living facility, that policy helped to also pay for those services.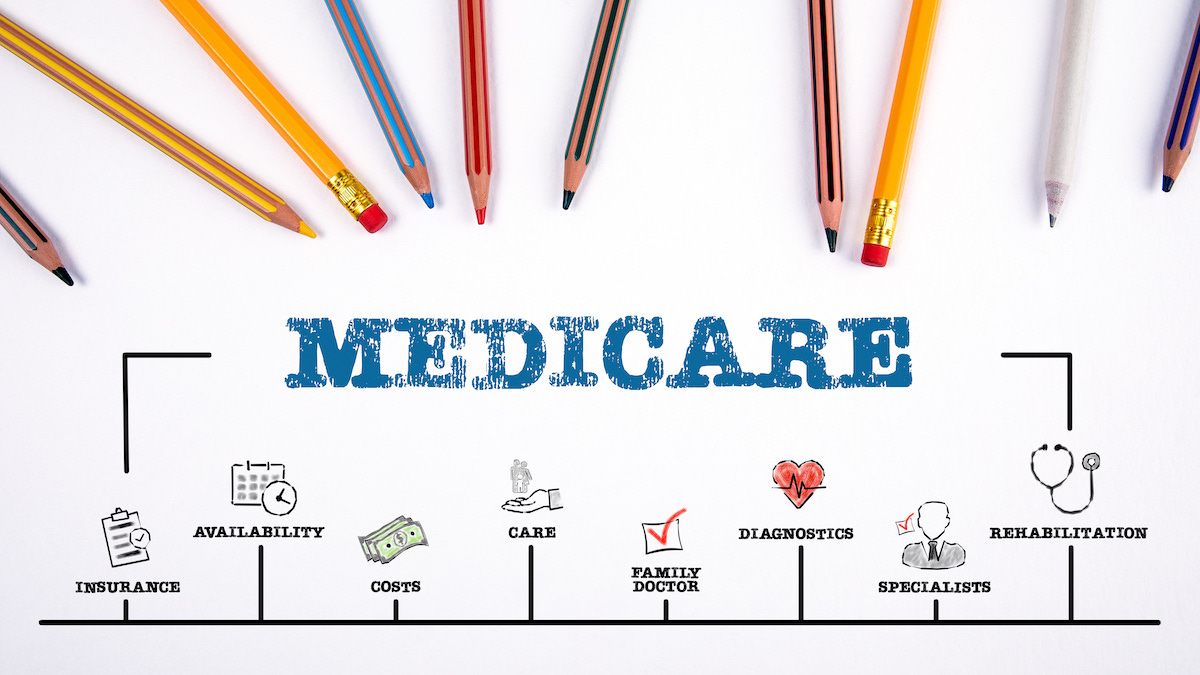 *IMPORTANT NOTE: Medicare DOES NOT pay for family caregiving. These costs are out-of-pocket and costs vary.
Our monthly facility rate was just shy of $6000/month. My insurance policy provided some relief, offering a little over $2750.00 a month.
Thankfully there were enough funds in savings to cover the difference. Why? Early planning in anticipation of an aging parent and me being the caregiver.
When I continually urge all of you to plan and prepare, it is because I have lived this caregiving reality. Without that policy, I would have had to quit work to care for my mother.*
---
Check out the Sunday Coffee Chat and Support Session episode with guest Vickie Frazier-Williams. She is a financial and legacy coach. She specializes in helping people navigate planning out their finances for the future, and walks us through some of the basics about long term care insurance.
If nothing else, promise me you will begin thinking about your futures. I'm not taking any chances. I now have a policy in place.
Until next time~
Julia